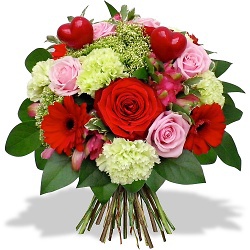 Delicate seduction?
Available for delivery by a florist Tomorrow
Delicate seduction?
A touch in the heart: offer this delicate bouquet of roses and flowers ... Seductive!

A compact and chic bouquet of flowers, a beautiful blend of roses in red and pink and delicate flowers in white tones set with beautiful green foliage.
Available for delivery by a florist Tomorrow